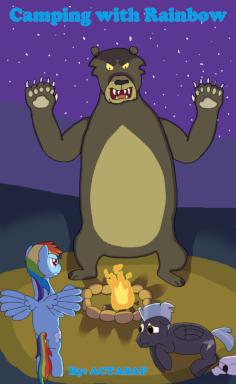 Source
This story is a sequel to Breakfast with Rainbow
---
Thunderlane and Rainbow Dash go on a camping trip, where he plans on proposing to her. Unfortunately, Thunderlane has some some problems with the outdoor activities, including an incident where they're attacked by a bear, and he starts to feel insecure about himself. However, he is determined to prove to Rainbow, and to himself, that he's good enough to be her husband.
This is a sequel to Breakfast With Rainbow, but it still happens before Come Fly With Me.
Special thanks to Allonso Bronyguy for the cover art and the edits he did for this fic.
Chapters (1)