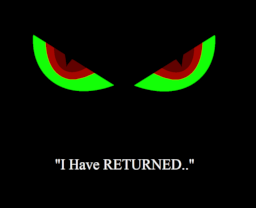 After gathering quite a few people to fight alongside me in "Birthday Wish", this sequel presents a way for each of them to go to Equestria themselves. However, it won't be a relaxing vacation...
The Changelings demand their promise is kept. People have been having weird dreams. James is going to sacrifice himself to save Equestria. With these problems left unsolved, it's up to the Rebel Alliance to once again bring peace to both worlds.
Not sure how this "interactive" thing will work, but I'll find a way. PMs are welcomed and will be replied to. Let's begin.
Chapters (5)