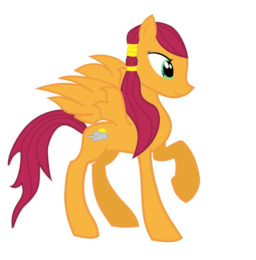 Princess Celestia sends Twilight to Manehattan for some hooves on experience being a princess. Celestia also instructs Rainbow Dash to make sure that Twilight gets used to her new wings. What better way to do that than with the Manehattan Cyclone's top of the line training facility.
However, somponyelse thinks that she's supposed to teach Twilight to fly, and she's the one with an all access pass. Rainbow Dash isn't going back down, though.
Now there are just three questions; Will Rainbow Dash win? Has either pony bitten off more than they can chew? Will Manehatten survive the clash?
Chapters (4)