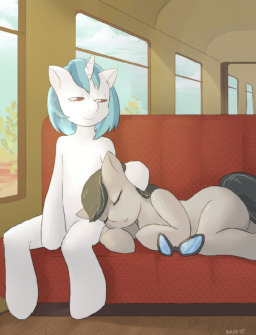 This story is a sequel to Submissive Sister
---
Watch THIS VIDEO FIRST and then read "THIS CHAPTER" before reading this story!!!!!
Octavia has had enough of broken promise after broken promise from her once good friend Vinyl Scratch and has decided to move on, and only too late has Vinyl realized just how much she has been hurting Octavia. Now more determined than ever to win back her friendship, Vinyl is out to change herself and show Octavia that she had changed for the better. Is it enough to make Octavia give the DJ a second chance, or is it too little, too late?
20 Mar 17: Updated to Definitive Edition
Note: While I'm hosting this story on my channel, TheCamel is the actual author of the series. Any feedback for him (positive, negative, whatever) can be left with me and I'll pass it along.
Chapters (2)