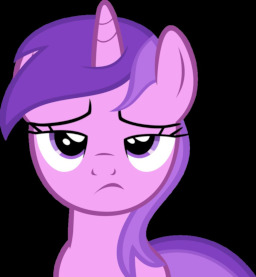 The deck of cards that life have dealt Sparkler have not foretold anything great, and spending her life in several foster homes and under-budgeted orphanages seems to be backing that theory up. After being kicked from the orphanage because of her age, Sparkler's living her life as best as she can in the cold city of Canterlot.
For the Winningverse AU Month!
A HUGE thank you to my fabulous prereaders: devas, Chopsuey, Luminary, ChengarQordath, and last, but definitely not least,Swiftest Shadow!
Wow, featured? Awesome! Thank you everyone! Featured on January 3, 2014. :)
Chapters (6)