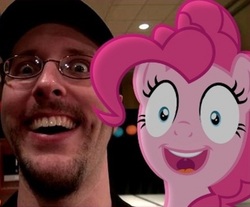 It's a difficult line of work, being The Nostalgia Critic.
There are all sorts of dangers involved; things like multiple explosions from sheer rage, M. Night Shyamalan, invading insane doctors, bat credit cards, people whining at him to review things.
Oh, and Pinkie Pie.
He was surprised that he had any sanity left beforehand.
She's here for the rest of it.
Chapters (2)