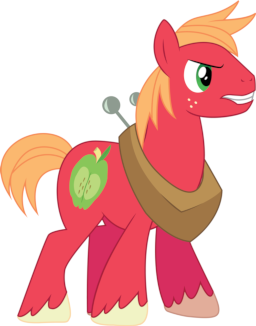 Source
Soarin is a dead stallion! When Big Mac finds out that his sister is pregnant there is no force in all of Equestria that can keep the farmer from killing the Wonderbolt. Or is there?
This story has no connection to Slow to Realize which will have a new chapter soon. There are multiple pairings in this story as well, MacDash, SoarinJack, and CaraPie (Pinkie Pie Caramel). Please enjoy and leave a comment!
Thank you all so much for the feature story! You are all amazing!
Thanks to jszellmer for the amazing edits! As you know I hate commas so much.
KarmaDash for bouncing ideas around like crazy!
SirCxyrtyx for the amazing art!
Featured December 5th 2013
Chapters (2)