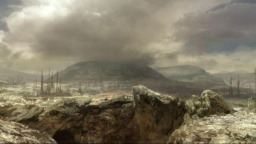 This story is a sequel to The Lone Wanderer's Journey
---
The Lone Wanderer completed his long and difficult journey. But, in Equestria, Celestia and Luna discover the same spell that Twilight used to travel to the human dimension, thus triggering new problems. But Celestia slowly loses her sanity as time passes. Who will be in charge of the Mane 6? The Lone Wanderer, or the rulers of Equestria?
Sequel to 'The Lone Wanderer's Journey'. Original idea came from Ozone. Thanks man.
Alert: Chapter 3 contains gory content. If you dislike reading torture(TORTURE, not rape) and dismemberment, leave now.
I don't own My Little Pony: Friendship Is Magic nor the Fallout series.
Chapters (6)