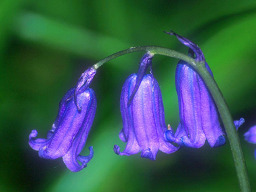 Source
"I think everything is perfectly set today? Yeah. Everything is good. Just gotta get those flowers."
---
Flowers hold very special meanings in the world of Equestria. Yes, they're food, but they're also symbolic gifts. They have their general meanings, but some flowers hold very special ones for certain people.
For Rainbow Dash, she buys blue bells every year for a special somepony. Someone she knew since birth.
Chapters (1)