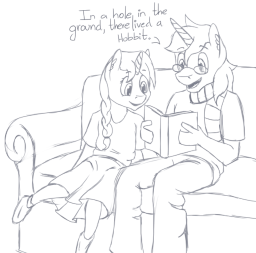 Source
"But I don't wanna go to bed! I wanna stay up!"
"Come on now. You have school tomorrow."
A simple story of a father and his daughter living their lives together in Ponyville.
Words from the Author:
Writing this story in order to see how well I do with cute scenes.
Chapters (1)