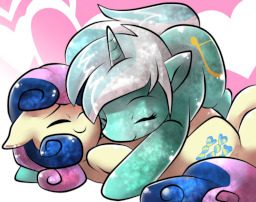 Source
It's nice living with somepony you're close to. It's even nicer to share the same bed with that somepony, like Lyra and Bon Bon. Sometimes, it's just nice to sit next to them and watch your loved one sleep, especially when they talk in their sleep.
But when Bon Bon catches Lyra talking in her sleep, she isn't going to like what she hears.
I felt bad for Regidar being forced onto this earth, so I wrote him a short B-Day present. Enjoy!
Edited with the help of Flint Sparks, Skeeter the Lurker, and The Abyss
Chapters (1)