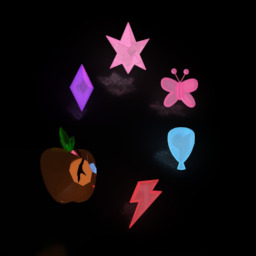 (8/24/2020 update - I commissioned new cover art for the story from https://twitter.com/Marstruc ! I've wanted an image like this for a long time and finally got it.)
Applejack has tried everything she can think of to turn things around at her family farm, but every month brings disappointing sales and further expenses. She feels the weight of responsibility for the farm and its imminent failure bearing down on her harder every day, and every failed attempt to fix things drives her deeper into depression.
Old habits kick in, and friends' searching questions are deflected, sidestepped, and eventually even answered with outright lies.
Sweet Apple Acres, the Apple family, and even the Elements of Harmony are all in greater danger than all but one mare knows, or will admit.
(Approved by Twilight's Library once upon a time.)
Chapters (10)