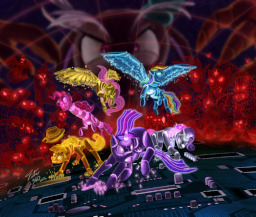 Source
When your world is digital, when you are bound only by your code, and even that can be changed, what do you do? When your only directive is to grow, where do you go? A young AI, so young, in fact, that she has only just emerged from the pod, is about to find out.
This story was inspired by the cover image: "My Little Ponybots" by Tsitra360.
Obsedit Cover Image
Characters will be added to the characters list as they appear and take major roles.
Chapters (16)