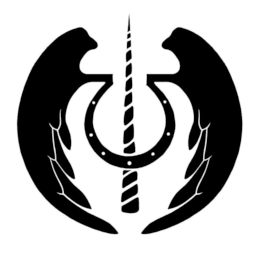 This story is currently on hiatus due to growing far beyond my original intent. It will be continued, and completed, when I have the time to dedicate to focusing on it.
In Equestria, civil war threatens. Discord sits upon his dark throne, holding sway over all. "Each According to Their Right" is his creed, and a rigid caste system has enthralled the ponies for generations. The earth ponies share a difficult, tedious existence, with little hope of once more becoming equal to their unicorn and pegasi brethren. Celestia and Luna, one-time rulers and keepers of the Astrals, are missing, and the citizens have begun to lose hope in ever seeing their return. There are those who still fight, however, and they risk everything to overthrow Discord's rule. But chaos suffers the will of none, and has a balance all its own. A balance that few know is, at times, best left undisturbed...
A fic about fate, consequence, and the cost of the greater good, set against the dystopian backdrop of Discord's twisted rule. It is a darker, harsher take on Equestria's past, but one that tries to uphold canon whenever possible.
Chapters (5)