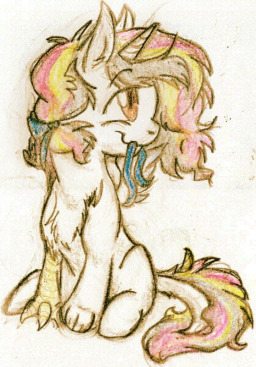 Upon hearing some negative comments about her appearance, Princess Cassara begins to question why she's the only pony x draconequus hybrid in all of Equestria. She wonders why part of her is like her mommy and the other is like her daddy...
And she starts to hate the different parts of who she is. She starts to think that she isn't beautiful. Her parents, however, see her as perfect.
They just wish that she could see it too.
---
We don't have enough Discord x Celestia or family-themed fanfiction. I'm on a quest to change that!
This dude drew Cassie. Go tell him he's awesome!
Chapters (4)