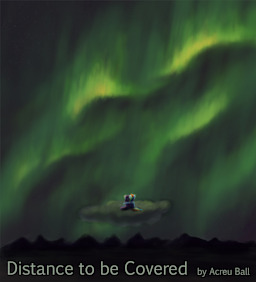 Source
Predates Season 4
Dash had been accepted into the Wonderbolts and was going to be living in Cloudsdale. Twilight was going to be spending much of her time in Canterlot as a new princess of Equestria. Both of their lives would be changing forever, and in very different ways, but Dash wasn't worried. Their relationship could handle the distance, and though they were both moving away from Ponyville, the town and all their friends were still going to be there, the same as they always had been.
She knew everything was going to be all right. They were going to be able to deal with it. She knew it was going to be fine—she was just having a hard time getting herself to feel like it was going to be.
Thanks to Cerulean Starlight, as always, for editing and also general moral support!
Chapters (1)