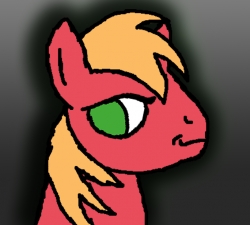 There are some things in life that really shouldn't be messed with: an angry Ursa Major for example, or Granny Smith's naptime.
But Big Macintosh has always preferred to write his own rules, and when you have the kind of secret that he has, that's probably a good thing...
A short and silly story with a few big words in it. Celestia help us all.
Chapters (1)