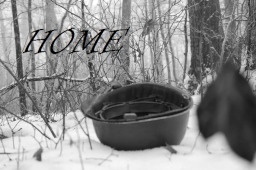 After seven years, Shield Dasher is back on Equestrian Soil. Seven years since he left without saying goodbye to his adoptive parents, and his sister. Rainbow Dash. Now he returns, wounded and scarred from battles won long ago, to make up for the time he lost and the time he has left.
But all is not as peaceful as it seems, will our hero be forced back into the breach.
Most likely...
(Well, I've never had a story featured before. This is a nice feeling. Thanks guys, you're the best.)
Now with more Action!
Chapters (11)