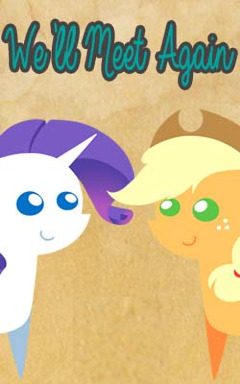 Does the universe really want you and your soul mate to be together?
In Applejack and Rarity's case – yes it does.
They may have only known each other for a short while, but in reality their relationship goes back years, and they don't even know it! Stretching through their lives, they find that one recurring trend – each other.
But, although they always part, it can be certain that they'll always … meet again.
---
Thanks to DragonGirl983 for cover art vectors.
Thanks to the story proof readers, Stormy Skies, HyperBlossom7, BunnyAsylum1690 and Sharp Spark
Chapters (7)