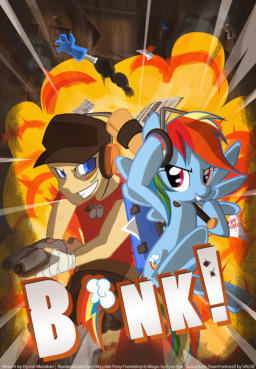 She was just laying there, helpless. Her beaten physical state could be compared only to her ravaged mind and soul. A slow awakening and an equally paced investigation of her surroundings hold no consolation. She is trapped in an unfamiliar location, with no guarantee of ever getting out.
If you like the story, I'm sure it couldn't hurt to spare a thumb, could it? I'll give you my buds if you do.
Thanks in advance, Valve Fanatic.
Chapters (2)