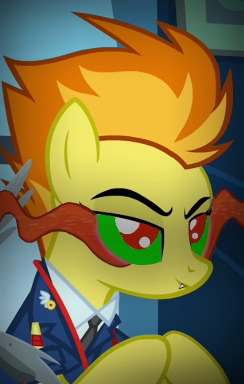 Since Rainbow Dash and Lightning Dust have left the Wonderbolts Academy, followed by all the other recruits, Spitfire hasn't had a chance to interact with her fellow Wonderbolts; no soul barely knows she even exists anymore. Spitfire doesn't really mind because she's not even aware of how blind she is to the fact that she has no close friends whatsoever. Reason? Unknown.
But an evil spirit still draws breath, intent on taking back what's his by building a vast army of soldiers.
Beginning with a single mare.
Chapters (2)