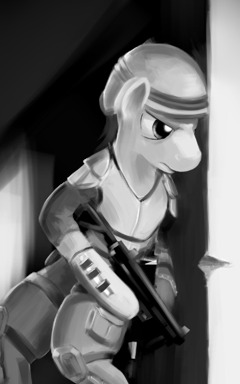 Set before the balefire spread across the land, on the battlefields of great Equestria. This is the story of pony in the Equestrian army and his journey through some the last great battles of the war, through Shattered Hoof Ridge and Stalliongrad and to the end of it all. Where will the war take him and how will it end him?
Don't forget to comment and/or rate, even if you think it was a bad story.
Also, give thanks to Damhoof for editing this story.
Chapters (1)