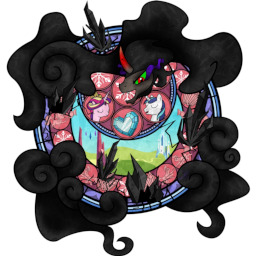 Source
Come on an adventure in the world of Equestria with a new pony that shows up after an event as a human flung him into a critical situation between all that is good and a power hungry King Sombra that has been blessed with even more power than many could dream of. The pony, Kaleb Brown, has also been blessed with the ability to magnify magical powers of whom her chooses as the new incarnation of the shattered Crystal Heart. With this gift, however, comes easy corruption. He can feed of the personalities of ponies around him and is very sensitive to them, just as he was when he was a human. As a human he was a quintessential social outcast, only having a few friends to which he shared a bond. Will he finally find the true treasure known as friendship? Will he and a mare that know loneliness and sorrow discover something more valuable? Or will he become a tool and vessel for a power hungry fallen king?
There are a lot of people that I need to thank right off the bat.
Thank you, Neo Draco, for allowing me to use your amazing character Midnight Snow, who I will be sure to use. Thank you Valentine-crin, for allowing me to use your character, Click, who will also be a pivotal character in the story. Thank you to Akili-Amethyst on deviant art for allowing me to use amazing art for my cover art. Thank you Lauren Faust and Hasbro for creating such an amazing show. Thank you all of you who took the time to read this and give me constrictive criticism.
Chapters (5)