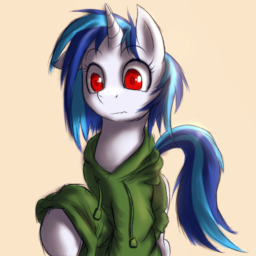 Seeking passage to Avalon, Alan Ryves finds the spell he used (written by no less than Merlin, himself!) takes him instead to Equestria.
Vinyl Scratch, DJ and perpetual party fixture, was just on the cusp of creating a new spell to enhance the acoustics of her infamous WUBS, only to have it backfire and create a crater where her house once was.
A friendship between the two grows quickly, and perhaps becomes even more.
Chapters (9)