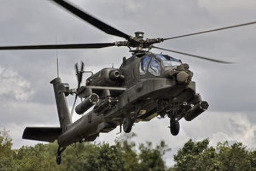 During the Changeling invasion, Cadence used the power of hers and Shining Armor's love to expel the Changelings from Equestria. But what if it only expelled them from the Throne Room. What if they were still in the city.
What if... instead, it transported two American Apache gunships over the city?
Obviously, death and chaos ensue.
Dramatic Reading by Dr. Renegade: https://www.youtube.com/watch?v=4Vye-9yUffc
(Oneshot)
Chapters (1)