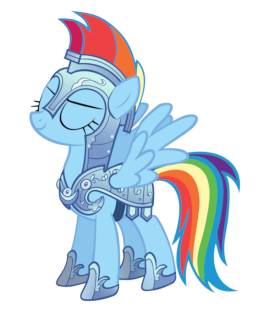 Rainbow Dash is a pony who stares danger in the face, seeks to earn well-deserved fame, inspires the ponies around her, bravely fights villains, rescues those in peril, and strives to make every moment awesome.
One important day, she utterly fails to do those things.
But that's okay.
A/N: This is a present-tense first-person-narrated tale taking place during the events of "The Crystal Empire". A story with an unclear moral, little excitement, thin character development, rehashed plot, and a foregone conclusion. The most bland, pointless FiMFic I've ever written. Read at your peril.
Chapters (1)