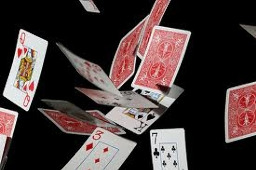 (Humanized Ponies Warning)
A series of short stories based around the characters of Jokers Wild and Ace of Hearts. Perry can finally enjoy a normal life, and Catacomb can finally have the vacation he has been looking for, without having to worry about any more life or death situations involving the fate of the world or the safety of their new friends. Ark just doesn't care. Between them and the other members of T.E.S.T, can they actually find a way to relax in the quiet town? Probably not, but trivial facts, not important.
(A/N)
These stories take place after Ace of Hearts but before All In. Fifty-Three Pickup is not necessary to read or is it an important part of the storyline. It is meant to be fun little episodes and nothing more.
Chapters (13)