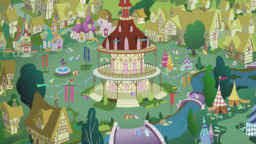 It was a completely normal day in Ponyville for Twilight Sparkle, or at least, that's what she thought it would be. That should have been her first clue that something was up. She expected it to be a quiet day where she could hang out with her friends, and maybe she'd get a friendship letter in if she was lucky.
She did not, however, expect everypony in town to turn into a flaming racist overnight.
Find this story and more in a print copy! Just click these words here!
Chapters (6)