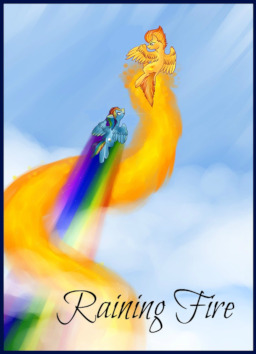 The Wonderbolts are down on numbers for this year's Winter tour of Equestria. Spitfire captain of the team asks Rainbow Dash to help out.
Dash is overjoyed that she is finally living her foalhood dream, but little does Dash know that her idol and hero wants to be more than just friends...
Meanwhile Spitfire's brother Blazing Fire has problems coming to terms with being a caring brother.
---
Edited by: Michael A.
Special thanks to SolidFire for help with Editing
Chapters (32)