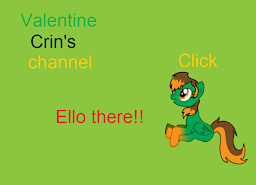 A pegasus named Click moves into Ponyville hoping for a new start on his life and thats just what happens and the surprise party that started his new life,thus also meeting the love of his life. The one and only Grey mail mare Ditzy or Derpy.
( both names are cute to me ok!)
life,love,some sillyness and muffins are a must.
Chapters (4)