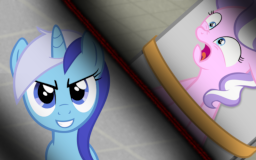 Diamond Tiara does not want to see the dentist. Why would she? Dentist appointments are never fun. But when Diamond's appointment arrives, she finds herself wishing it were only as bad as just being "not fun."
---
Story revised on 2013, 10, 25 and again on 2013, 12, 01
Now available in Russian, thanks to Lonery.
Chapters (1)