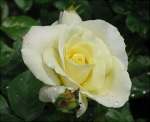 This story is a sequel to First
---
A call for help from an old friend takes Rainbow Dash to a place she'd rather have out of her life, but her business there isn't finished. In a town on the far northern border of Equestria, she'll have to discover how to resolve and close a painful chapter of her past for good by confronting once again what she left there five years ago during a brutal conflict that exacted a haunting toll on her... And an even bigger one on somepony that she loved.
This is the sequel to my previous story, First. The continuity isn't really too heavy, so you can probably get away with not reading "First" before reading this. A few references may make more sense if you do, but it won't break the story if you choose not to. Your call, really.
UPDATE: Another prequel to this, Born in Equestria, is now available, too.
Chapters (5)