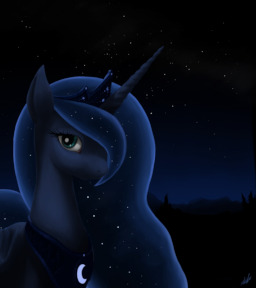 Source
Graeme's night terrors have tormented him almost every night since he was a child, and there seems to be no way for him to overcome them. Exhausted, desperate, and with no salvation in sight... That is, until his dreams call out to the Princess of the Night herself.
But, is the regal alicorn actually real, or just a figment of his imagination drawn into his dreamscape by his subconscious mind?
And, either way, can she actually help?
Chapters (1)