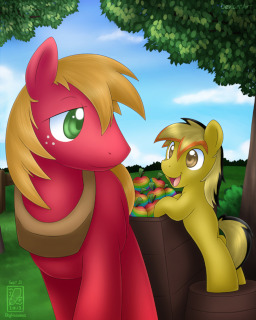 The life he once knew and the life he once had was all gone in a single moment of pure darkness. A young colt finds himself without memories of whom or what he was.With nothing left to remind him of what life were before he keeps moving on, with darkness always trailing close behind. The light of magic leads him to a whole new beginning to a whole new life. What will this new beginning bring for him?
Permission granted to use the commission made drawing that Skyheavens made for me.
Story being checked and edited by:Cold Spike (Prologue and chapter 1, 6 and 7)
Joesephius_Loewe (Chapter 8 - chapter 30)
Josh Satt (Chapter 31)
Berry Delight (Chapter 32, 33, Reunited with a Twist: Armour and Sunny)
Sunflower1414 (Chapter 34 to 36)
QueenOfTheBadlands1 (Chapters 2 to 5 plus Scootaloo POV chapter)
Update: First story I created and with the help of my awesome friend Joesephius_Loewe proofreading we hit the mark of 101 thumbs up with 105 watchers at 01/07/2014. Thank you everypony for enjoying this story so far and try to continue to keep you enjoying the story of Zaps Apple.
Featured: 01/08/2014, 17/7/2016, 20/03/2017, 8/9/2017 and 1/2/2018
Chapters (43)