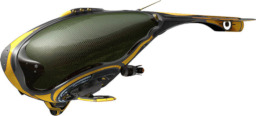 Source
One month until Nightmare Night. That is the thought going through Nyx's head just before she hears a large crash. When she arrives on the scene with her mother, Twilight Sparkle and the rest of the Mane Six, she discovers something that will change the world forever.
She discovers Clockwork.
This is the story of how a sentient machine from a distant planet became friends with the former Mare in the Moon.
---
This takes place in the Reality Checks Nyxverse, some time after Nightmare Night and Nyx
---
Nyx belongs to Pen Stroke, Author of Past Sins
Clockwork is an original character. It's best if you watch the documentary Alien Planet, though, as he was inspired in part by the main characters.
First FanFic here, so sorry if it sucks.
---
Credit for the title goes to UnKnownSalvation. Thanks a billion.
Credit editing goes to failedAccount. This guy is a brilliant editor.
Also, if someone would be willing to make an ACTUAL cover image instead of me having to borrow from the tv documentary Alien Planet, that would be much appreciated.
Chapters (5)