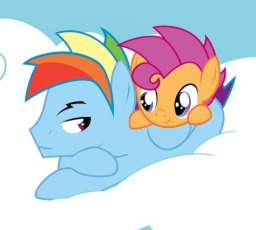 The CMC are at it again! Another camping trip to celebrate the end of high school exams! And who better to tag along than Rainbow Blitz. Diamond Tiara = Gold Watch, the rest should be obvious.
Originally written for the THE IiW BUTT-SPELUNKON 20XX, but I missed the deadline.
Contains: Rule 63, Strong M/M shipping, Aged up.
Picture supplied by Internet.
Chapters (2)