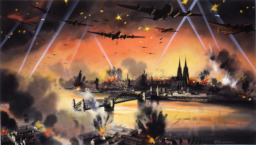 Source
This is the story of a young colt's experience with an air raid during the Gryphon war. It is based off of WWII accounts of bombing runs on cities.
This is a one shot specifically for the One Shotober contest group. 2 down, 29 to go.
Hopefully this one feels less rushed than my last one shot.
Chapters (1)