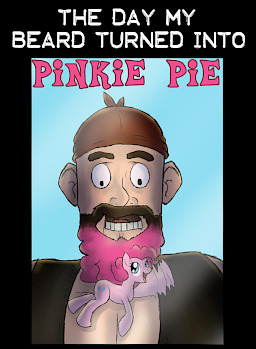 Featured on Equestria Daily
Audio Book Version by Mr. Kenyon
Part 2
Part 3
Part 4
Harvey Grimwold was a respected member of the Hell's Angels motorcycle gang. He rode a wicked hog, wore the best leather, and had an awesome beard. Then that same awesome beard turned into Pinkie Pie and his life turned upside down.
Chapters (11)