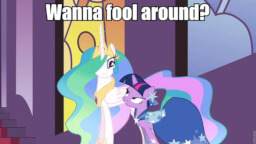 100 word minimum prompt-based minifics from the Twilestia group. Romantic angst and cute AF shipping ahoy!
Individual authors linked at the top of each chapter.
If you'd like to contribute, check out the thread and follow the suggested "rules."
Rated Teen for potential sauciness.
As of June 11th, 2016, updates will be posted on Saturdays.
Chapters (485)