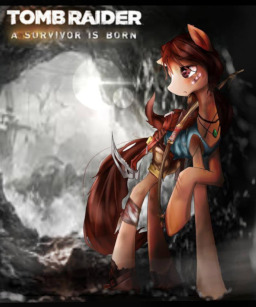 Why is it that I do what I do?
I ask myself that every day. Scavenging old burial sites, searching for rare artifacts, and sneaking around any bloody bandit that gets in my way. It's a dangerous job, but I love it with a passion. History's been cherished in my family for generations. But it just so happens that another one of mine is exploring. Adventure, mystery... Danger.
My name is Golden Compass. And I am a Tomb Raider.
Chapters (5)