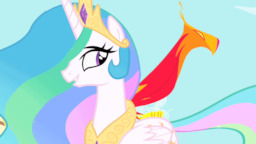 Source
My story begins where so many others end; with death. None are so familiar with death as I, For I have lived many centuries and died countless times. Untold dozens of lives have ended this same way; a slow decline in health, both physical and mental. This form fades away, my tenuous connection to this world slowly dwindling, like the last glow of a cooling ember. It is here that my tale diverges from the set way of things, for my ember does not simply fade to nothing. Quite the opposite, in fact. With a gout of flame akin to a solar flare, I burn to ash in excruciating pleasure. When the flames subside, I emerge from the ashes as a fledgling.
My name is Philomena.
I am a Phoenix.
And for her, I'd do it all again.
Chapters (1)