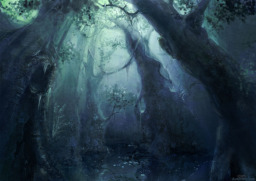 Douglas Jones has everything he needs in life; family, friends, and is looking forward to the future. But after a series of unfortunate events unfold, he feels he needs some time by himself. When he finds himself in a mysterious forest, he doesn't know where to go or what to do. But luckily, all it might take is a hand - or a hoof - to help him find his way.
Additional characters and categories will be added as the story progresses. Rated teen for language and violence. Rating might change further along the line.
This story will take place a few months before the first episode of MLP: FiM. I may add one or two episodes in, but I will not do a copy/paste from the show, and will be primarily from the protagonist's point of view.
Chapters (57)