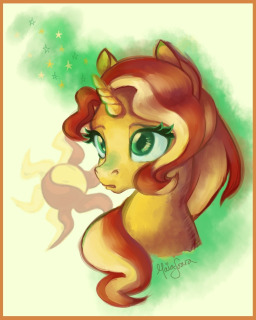 My entry for Random Romance's September contest.
Shining Armor's life is stellar! His career in the Royal Equestrian Army is going wonderfully, and he's caught the eye of a certain Princess of Love. But not long ago he was with an entirely different mare. He and Sunset Shimmer broke up, but she wasn't too thrilled by the decision. Now she's lost her apprenticeship under Celestia to a filly not even half her age. Desperate for some comfort, she goes to the only pony she believes can give her the attention she needs.
Can Shining help her pick up the pieces, or is he too good for her?
Cover Art Credit: Maia-Soara
Chapters (1)