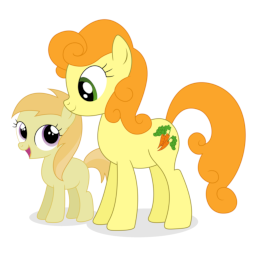 Source
There are many stories of what happened on the Day of Chaos. We've seen the heroes. We've seen famous ponies. We've seen those who have done great things. But what about a simple carrot farmer? How did Discord treat her?
Like Octavia's story, I wrote this on a whim.
My Little Pony belongs to Hasbro!
Pony POV Series belongs to Alexwarlorn!
Artwork thanks to bluemeganium on DA!
Chapters (1)