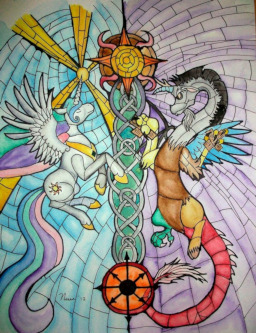 Source
It's been a while since Discord's reformation. Most mortals are still intimidated by him, scared of him, but that's only to be expected. But Discord isn't looking for their approval; they'll come around, in time. He wants someone else's.
Mortal life is too short to hold a grudge for long. Immortal life is a different story. And even the greatest of the great have sore spots.
---
Featured on Equestria Daily on October 4th, 2013. Thank you all so much, and please tell me what you liked and what I could do better!
Chapters (1)