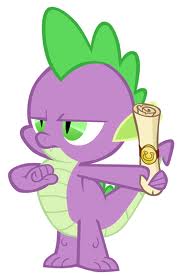 This story is a sequel to Spike's Journal
---
(NOTE: Reading the story above is not required to enjoy the story, but I'd suggest you read it anyway.)
Spike's finally gotten a new journal, but things aren't looking so good. Chaos spirits, hyperactive fillies, mares with issues, puberty...that's not even the top of the barrel. Will he be able to survive?
Well, if anything, his written thoughts are sure to prove that being a baby dragon doesn't mean you can't work your way through life.
An observation of what Spike could have wrote in such a book, covering all 26 episodes of Season 2. Also contains some pages from the Cutie Mark Crusaders.
Now with less pop culture references, a bit more depth, and still the same old fun.
Chapters (10)