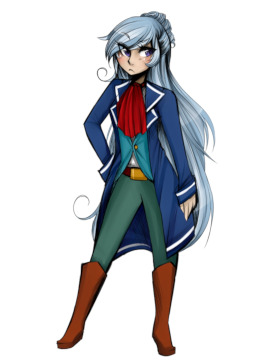 Source
Funny how things turn out. Trixie, disgraced from both her failures in Ponyville, is a vagabond who finds solace in a bottle. Until one day, a griffon shows her the truth behind her lineage: The Lulamoon family were once proud demon hunters. And the griffon nation of Prussia is in bad need of a demon hunter.
One of their sacred castles, Fortnight, has fallen prey to an onslaught of demons. And as it turns out, Trixie's the only demon hunter left in the land of Equestria. Except for the part where she's not really a demon hunter.
As if a castle of horrors isn't bad enough, Trixie also has to put up with a mysterious girl haunting and fighting her every step of the way.
This is being written solely to learn more about action scenes, so please comment on what needs to be done better. It's also inspired by Devil May Cry, Metal Gear Rising, and Bayonetta. Expect references, both subtle and explicit.
Cover art by MScootaloo; used with permission. It's how Trixie looks in the story.
[NaPoWriMo 2013] Entry One
Link to Entry Two.
Chapters (7)