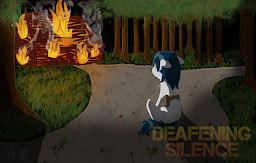 As Aspen tries to forage for food for his diseased family, he is met with a devastating realisation and a crippling handicap. Life is never fair, you have to learn to deal with it.
Artwork by: Somethingwronghere
P.S. This is the back story of the strange three legged stallion shiloh points out in the cafeteria in the fic: The Messenger. Everypony has a story, this is just one.
Chapters (3)