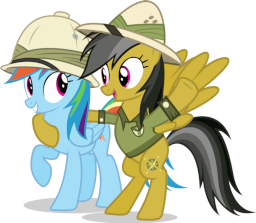 Source
Rainbow Dash finally writes her first fanfiction! It's daring, it's provocative, and she did it all by herself. Her friends, however, decide that as proud as they are that Rainbow has taken her first step into the wide world of online literature, they can't in good conscience let her do it her way.
What do they do? Well, obviously... improve it.
Rated Teen (sex) for major sauciness.
Vector used with permission from Hampshireukbrony.
Chapters (1)