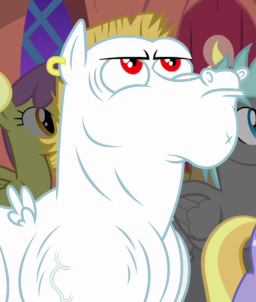 When the Element-Bearers are summoned to a mission, somepony has to fill in for their day jobs while they're gone. In Fluttershy's case, that pony is Snowflake, and has been for nearly two years. While he can't bring the talents of her mark to the job, he can keep the cottage running steadily until she gets back --
-- with one lapine exception.
It's Snowflake vs. Angel Bunny. And the rabbit has the edge.
(This story takes place starting just after Chapter 4 in Triptych.)
Part of the Triptych Continuum, which has its own TVTropes page and FIMFiction group. New members and trope edits welcome.
Now with author Patreon page.
Chapters (1)